We are so pleased to present our 2022-23 MSG Lab Writers. Over the next eight months, they will be receiving development support for their new works, alongside our dramaturgs. Look forward to the public presentations next year in January 2023.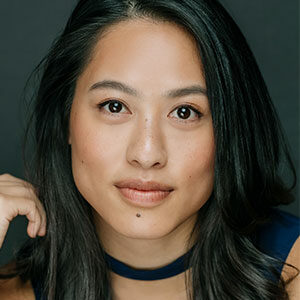 Jessie Liang (Lead Artist)
Originally from São Paulo, Brazil, Jessie Liang has appeared on the stage and screen including Netflix's MAID, CW's Supergirl, and the Arts Club's 2020 touring production of Kim's Convenience. Since graduating from Studio 58, she has also delved into playwriting, coaching actors, and creating her online business called Acting Expanded. Jessie recently led Business of Acting classes at Studio 58 and Realwheels Academy, and an excerpt of her sophomore play will be presented with rice & bean's DBLSPK program in July. You can connect with her @jessieliang21 on social media.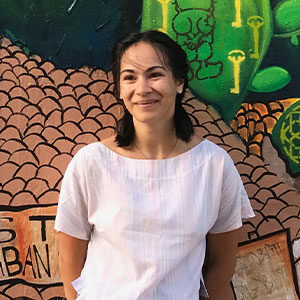 Keshia Palm (Lead Artist)
Keshia Palm is a Filipinx-German artist from Treaty 6 Territory who seeks to expose, challenge and dismantle systems of oppression by creating thoughtful and inclusive art/spaces — as Producer, Director, Dramaturge, Playwright, or Actor. Keshia has developed and performed new works with IBPOC, queer, women, and trans artists with companies across Canada. Since 2016, they've found community where there are trees standing in the water creating art, bringing artists together, and supporting emerging artists through ArtistProducerResource.com, and artistic producing the Paprika Festival. During the pandemic, she has focused on creating micro-art-experiences by sharing personal stories, going outside, reflecting on what gifts the future will bring, and what tools we have to ignite transformative change.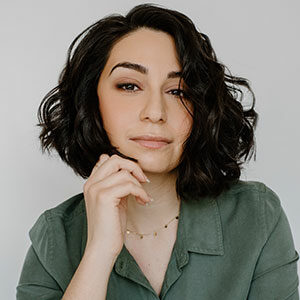 Panthea Vatandoost (Lead Artist)
Panthea is an Iranian actor, producer, creator for film and theatre. Panthea is the founder and Managing Artistic Director of Medusa Theatre Society, a non-profit dedicated to supporting and producing works that engage with the immigrant and refugee community, with a focus on MENAT voices. Panthea has the honor of serving as treasurer on the board of The Only Animal Theatre and co-chair on the UBCP/ACTRA BIPOC Committee. Most recently she wrote and performed ' قرار†/ Date Night' as a part of Rumble Theatre's Lupercalia, as well as a lead performance in Blackout Art Society's Echoes From Far Away Cities.