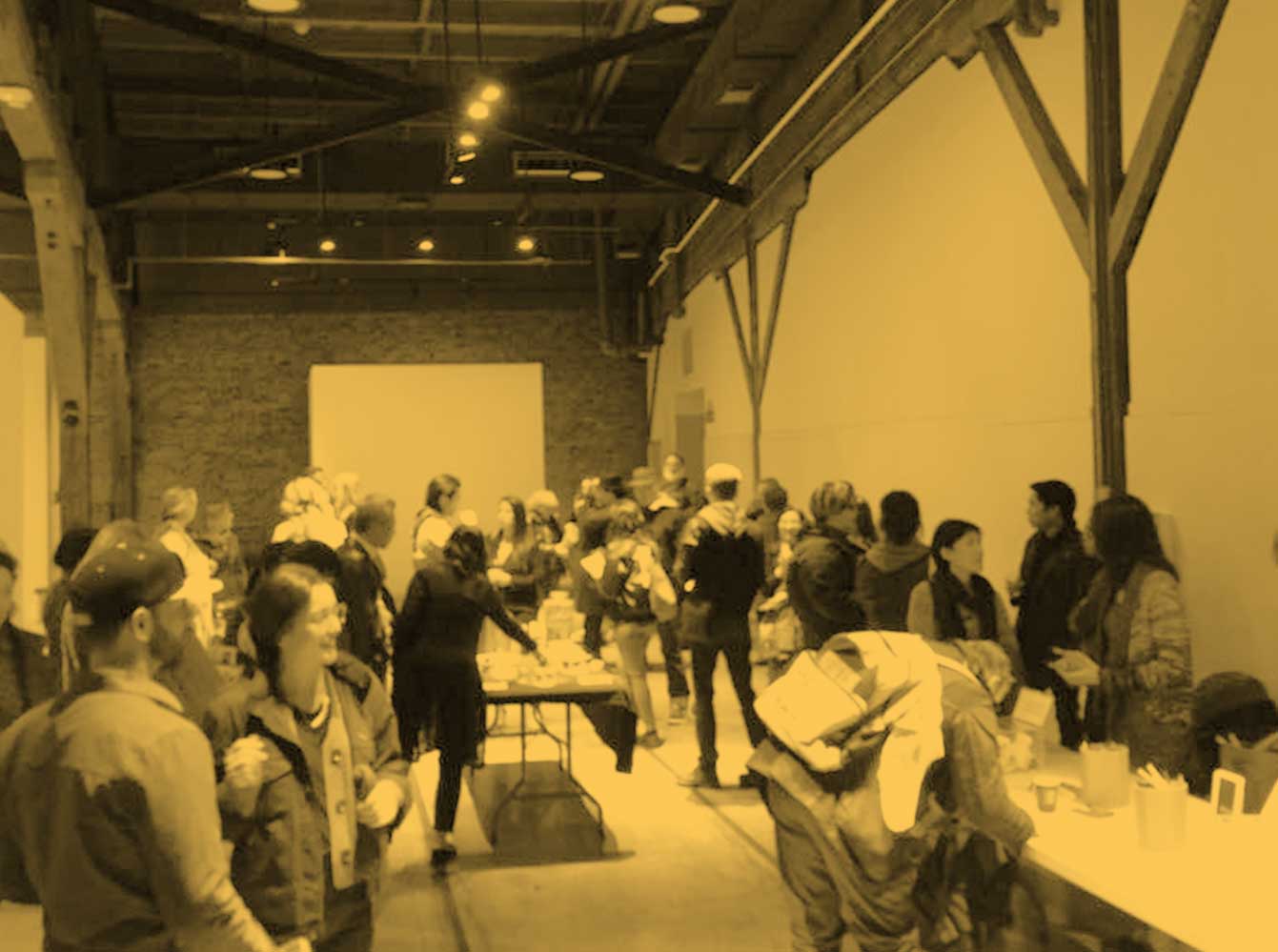 The Springboard Initiative
vAct's Springboard Initiative is a series of workshops and panel discussions over the season, intended to launch artists of any level into inspiration and get them excited about collaboration and new creations.
All workshops are FREE.
FakeKnot Learning Series: Piña
January 26, 8pm | February 21, 10pm | Mar 28, 7pm (all events online, on Zoom)
FakeKnot Learning Series is an effort to expose the creation process and allow research for projects to be accessible to the public. This series is an extension of the current research of the Philippine textile piña – both in* its anthropological and contemporary histories. 
The Learning Series is an educational content for audiences wanting to explore the deeper origins of the design elements of Piña, a choreographic work and exploration of the fabric by Ralph Escamillan. Piña is an interdisciplinary dance work in collaboration with weavers, costume designers, musicians, lighting designers and the body. Through deep introspection Ralph will create a new work addressing their diasporic background as a first-generation Canadian-born Filipinx, and how their body carries this history and ancestry in a globalized society. Ralph explores the parallels between their body and piña – a traditional Philippine fibre made from pineapple leaves.
Isadora 101: Intro to Projection Design
February 20 and 27, 6-9pm | Anvil Centre, New Wesminster
Curious about Projection Design or Media Installations? Want a different way to control your technology? Mark Coniglio at Troikatronix created Isadora more than two decades ago to allow performing artists to make media art magic onstage in an accessible and limitless way. Whether you're on Windows or Mac, Isadora can let you do pretty much anything you can dream of.
In this two-day workshop, host Andie Lloyd will introduce you to the interface, its logic, how to create a simple design for a play, harness and manipulate sound, set up a sleek livestream, create, edit, and export your own media, and whatever else we can come up with. Bring your biggest dreams and we can make them happen together!
Note: An Isadora trial program will be available for each participant to download, free of charge. Isadora can run on up to date systems on PC or Mac. No Linux or Chromebooks. 
Space is limited
REGISTRATION IS NOW CLOSED
Physical Experiments in Theatre Making and Performance
with the interdisciplinary performance company, The Biting School
March 21, 22, 23 10am – 4pm| in-person BMO Theatre
Drawing from histories, myths, and philosophical inquires, The Biting School explores social dynamics, historical roots, and political issues on a physical and visceral level. The company aims to translate the anxiety, the grotesque, the trauma, and the beautiful of our time into the language of the flesh. The Biting School creates works that are ethically engaging, physically demanding, theatrically bold, and rhythmically humorous. The Biting School is a company of brothers Arash and Aryo Khakpour with backgrounds in dance and theatre. The Biting School has been presented at Dancing on the Edge Festival, Dance Days Victoria, rEvolver Festival, Dance in Vancouver, VIDF, Firehall Arts Centre, Montreal Arts Interculturels, and PuSh International Festival. The company is based in Vancouver, Canada, and was founded as a meeting ground for dance, theatre and performance art.
About Aryo:
I am a multidisciplinary performer, director and dramaturg. I hold a BFA in Theatre Performance from Simon Fraser University. Born and raised in Iran, I have been involved in multiple theatre, dance, and film productions in Vancouver since 2006. I cofounded The Biting School in 2013, which was the company-in-residence at PuSh Festival and The Dance Centre 2018-2020. In my practice, I explore the dynamics of power, implications of ideologies, repetition of mythologies, and cultural adaptation. I am an intersectional feminist; and I interrogate the patriarchy and its harmful effects on people. My practice is heavily physical and surrealistic; it moves from theatre to performance art to dance to film and back to theatre; it deals with pain and pleasure; it is sex-positive; and it aims to queer the status quo. I was trained in devised practices of non-hierarchical collective creations; that is my favourite way of creating. During the past year, I co-produced and directed two art films: a film about a uterusand Suddenly Slaughter, which are both supported by Canada Council for the Arts. Upcoming performances are TechniCowlour(a conversation with the 1969 film, The Cow) and Zahak, the Serpent King (a critical dialogue with the myth of Zahak).
About Arash:
I am a dancer and choreographer from Tehran and based in Vancouver. I am privileged to be a dance artist who has immigrated to the unceded Musqueam, Squamish, and Tsleil-Waututh territories. In my work, I investigate the complexities of the human experience; how thoughts influence the body and vice versa; what it means and feels to simply be a body on stage. I have an endless desire to learn about and with other artists; to see whether live performance can be a meeting place of histories, where the body can consider alternate ways of being and feeling through creation and re-creation. I tend to invest in the nuances of prejudices in the body as a way of inviting the unconscious to the conscious, and as a doorway to confront unknown emotions. I see dance as a process of physical, emotional and spiritual discovery and a mode of transformation. As a first-generation immigrant, I continuously consider what healing I can bring to the land and communities I work with. I am interested in building a culture of relationality and reciprocity that celebrates the multiplicity of presences and approaches. In the past year, I have created two solo performances, co-created a full-length duet and an ensemble piece. I look forward to creating two new pieces this coming year: Zahak, the Serpent King in collaboration with my brother Aryo and a new ensemble dance piece called Empty-Handed.
Space is limited
REGISTRATION IS NOW CLOSED
Producing: Best Practices
March 27 6pm | in-person, Morrow 910 Richards St SUITE 204
Best Practices is co-produced with the generous support of Dumb Instrument Dance
Looking to improve your skills and instinct as a producer? Duties and responsibilities of a producer in the live performance sector constantly change, adapt and sometimes a new skill must be learned through a quick YouTube tutorial video. The role of a producer can be broad or highly specific depending on the project and "good" producing can be a subjective opinion. How can an artist begin or maintain the complex demands to produce a show or an event? Join us in this intimate roundtable panel discussion moderated by Dumb Instrument Dance Artistic Director, Ziyian Kwan, with producers Jocelyn Tsui, Argel Monte de Ramos, Shanae Sodhi, and Maiko Bae Yamamoto as they share their thoughts and experience on best practices as emerging, mid-career, and established producers. This event is for artists of all levels interested in producing (self or for other companies), looking to share and learn in a peer-to-peer setting. 
Movement Workshop: Earth, Water, Fire and Air
With dance artist Alvin Tolentino (Co.ERASGA) 
April 15 and 16 11am-3pm | in-person, Morrow 910 Richards St SUITE 204
How do we respond and associate these four vital elements in Spring?
Let's move together and explore by setting to motion and awareness: thinking, observing, listening, moving and dancing the four elements of earth, fire, water, and air as our bodies reset for spring and to nature's abundant reawakening.
This workshop allows participants to encounter the essences of the four elements guided through an open creative play, exploratory movements, dancing and recharging the body.
No dance experience is necessary but the curiosities and willingness to free and discover the art of moving your body.
Space is limited
Artist Walk
March 2023 | In-person