Here's a recap of our recent tour to Alberta!
First stop: Calgary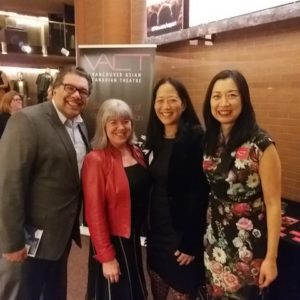 Donna and Laara with Mayor Nenshi and ATP Producer Dianne Goodman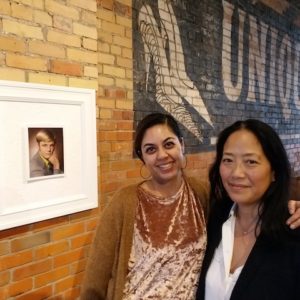 Donna with Ruby from Fluevog Shoes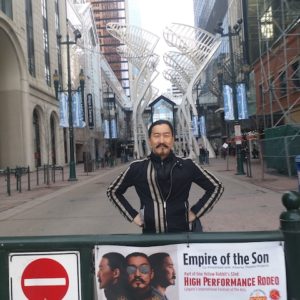 Tetsuro arrives!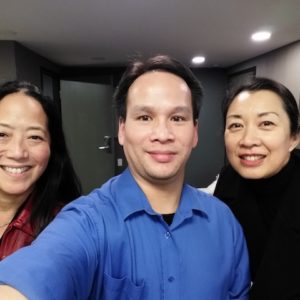 Donna and Laara with Roy from Regency Suites
Tetsuro Shigematsu's Empire of the Son was showcased at The High Performance Rodeo, Calgary's International Festival of the Arts, an annual festival that takes place in January with an array of live performances from around the world. Featuring theatre, music, dance, and multidisciplinary art, 'The Rodeo' is a showcase of the best in contemporary performance so it was an honour to be a part of it. (And we can say "It WAS our first Rodeo!").
Co-presented by ATP and One Yellow Rabbit, Empire hit the stage at ATP's beautiful Martha Cohen Theatre. Artistic Director Donna Yamamoto has a charming story about being in Calgary last year taking in other shows and being taken aback by the beauty of this theatre space. After that, she made it her mission to bring Empire of the Son there. Super-producer strikes again!!
Alberta Theatre Projects gave us a warm welcome (we needed it, what with the below 0° temperatures); a big shoutout to Producer Dianne Goodman and Executive Director, Vicki Stroich. Jeff Harrison, our technical director, introduced us to the best POKE ever; afterwards Tetsuro was hooked. Many people of diverse backgrounds came to see Tetsuro's show, from the Japanese Consul General Tanabe, to the baristas at Starbucks. Even the beloved Mayor Naheed Nenshi came to the opening night! We had many meaningful exchanges after the show meeting members of the audience.
Second stop: Edmonton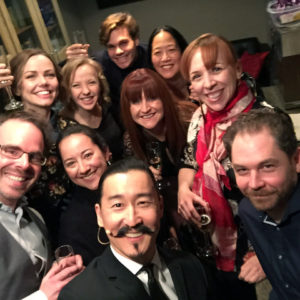 The VACT gang with the team from Citadel
After Calgary, it was on to the land of the Oilers! Here is Tetsuro's description of his time there:
"Edmonton! Doing a three week run here at the Citadel Theatre in Edmonton, Alberta has been wonderful. Donna, Susan and I kicked off our visit by visiting the famous West Edmonton Mall, the largest in North America. Even though my wife Bahareh assures me I have been there before, I have no memory of it, so it was great seeing it again for the first time. Performing at the Citadel's Rice Theatre (how apropos, no?) has been such an interesting experience for me as a performer. It is the first time that we have done the show with cabaret style seating – chairs surrounding small tables. I personally thought it wouldn't work as well, but the intimacy of the configuration compliments the themes of Empire of the Son. Throughout the run we are seeing an increasing number of people of colour in the audience, which is always exciting. The Artistic Director Daryl Cloran has a heartfelt commitment to diversity, and he is really transforming The Citadel to reflect those values, and we are thrilled to be a part of that change. At the time of this writing, we're starting week 2 of a 3 week run here in Edmonton, then we'll be coming home after 35 days on the road. Big thanks to Donna Yamamoto for making this tour (and all others) happen. It's always been my dream to take this show on the road, and I feel like I'm storing up memories for a lifetime."