We are pleased to present our Slingshot Workshop Participants. Slingshot Writing Workshop is a new organization that seeks to offer free writing workshops for people of colour led by instructors of colour. It seeks to provide tools to further hone writing skills and build community at the same time.
Produced by vAct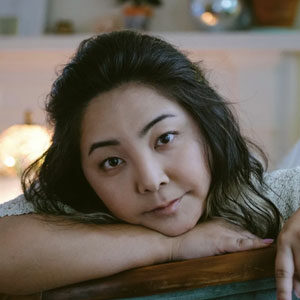 Mayumi Yoshida
Born in Japan, raised in three continents, Mayumi Yoshida is an award-winning Actor, Writer, Director, Voice Actor and Japanese Dialect Coach / Cultural Consultant based in Vancouver, BC. She is known for her role as Crown Princess (The Man in The High Castle) which got her a nomination for Best Emerging Actor at UBCP Awards.
She's an alumna of WIDC and currently the participant of WarnerMedia x Canadian Academy Access Writers Program and TIFF x Netflix Talent Accelerator Fellowship.
As a writer/director she has been a leading force in emerging Asian-Canadian Cinema.Her directorial debut film AKASHI won Outstanding Writer out of 4500 films at NBCUniversal Short Film Festival, Best Female Director at Vancouver Short Film Festival and many more internationally. In 2019, she received the Newcomer award at Vancouver Women in Film Festival's Spotlight awards for her success in multiple fields. Mayumi is currently developing her first feature film.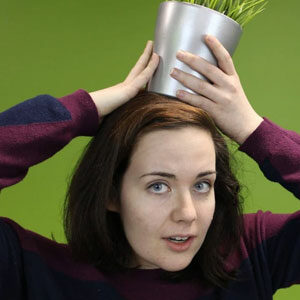 Samantha Loney
Samantha Loney is a Metis writer and filmmaker from Barrie, Ontario who got her start performing stand-up and sketch comedy in the Toronto area. She has written for multiple online publications as well as unscripted television. A winner of the Brian Linehan Award for Outstanding Artistic Promise, Samantha has participated in the Directed by Women Pitch Session at the Frontieres at Fantasia Film Festival co-production market, pitching her debut feature script Married to Murder. Samantha is currently developing a fictional podcast, Herstory, under Good Influence Films Indigenous 150+ Initiative.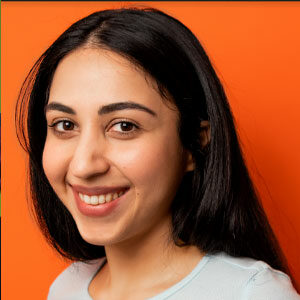 Bita Joudaki
Bita Joudaki is an Iranian-Canadian comedian and filmmaker. She has been writing and performing comedy for the last fourteen years, and recently wrote and directed an episode of The Slowest Show, a comedy series streaming on CBC GEM. Bita was also a member of Bad Dog Theatre's Featured Players, and has performed comedy across Canada at festivals like Vancouver International Improv Festival and Combustion Festival in Toronto. She holds a BFA in Film, Video + Integrated Media from Emily Carr University, and a MFA in Film Production from York University. Her films have screened across North America at LA Web Fest, where she was nominated for Best Comedic Actress, and at the National Screen Institute. Bita has worked as a Story Coordinator and writer on several comedic TV shows in development, and is currently working on a feature length horror comedy with development funding from Telefilm.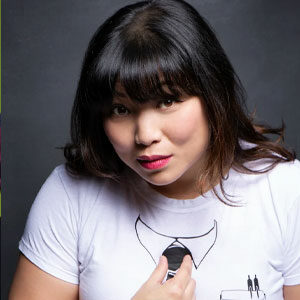 Louisa Phung
Louisa PHUNG Suk Yee (she/they) is a writer and award-winning director based in Vancouver, BC. They are currently developing and writing their first stage play, Embers of the Past with the help of vAct's MSG Lab and the Playwrights Theatre Centre. Her film Hope and Grace was nominated for Best Canadian Short Film at the 2021 Regina International Film Festival and Awards. Louisa sits on the Diversity and Inclusion Committee at the DGC BC and works hard to provide a home to their cat, McCartney, and greek tortoise, Petra. www.louisaphung.com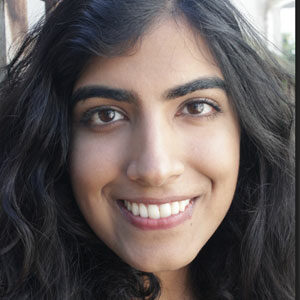 Zahida Rahemtulla
Zahida Rahemtulla is a playwright and short story writer currently based between Vancouver and Toronto. She has been a resident at the Banff Centre in Alberta and Millay Colony for the Arts in New York. Her first plays, The Wrong Bashir and The Frontliners plays have been shortlisted for many awards including the Playwrights Guild of Canada Surefire! Lists, the Ellen Ross Stuart Playwriting Award (Tarragon Theatre & Ontario Arts Foundation), the Voaden Literary Prize, and won a national Silk Road Institute Artist Award and the New Play in Development Prize. Her stories have been shortlisted for the Alice Munro Award and longlisted for the CBC short story prize. Zahida has worked for several years in Vancouver's immigrant and refugee nonprofit sector in the areas of housing, employment, and literacy. She studied Arab Crossroads Studies and LIterature at New York University Abu Dhabi and is currently studying Adult Education in Toronto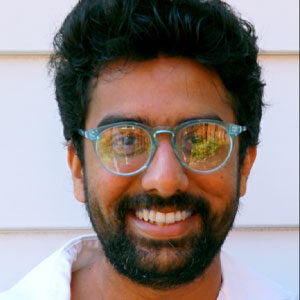 Alok Narekkattuvalappil Revi
Alok Narekkattuvalappil Revi (Alok Revi for short) is a writer and filmmaker from India and a recent college graduate of Humber College's TV Writing and Producing program and Sheridan College's Advanced TV and Film program. Alok is an Indian immigrant, former 2D animator, and aspires to be a staffed TV writer. Alok has over 6 years of experience working in various roles in production and post-production in India but starting over as a PA  in the Canadian industry. Alok enjoys writing interpersonal relationships and layering it with some magical realism. Living with undiagnosed ADHD for 30 years has given him a reservoir of heartbreaks to draw from.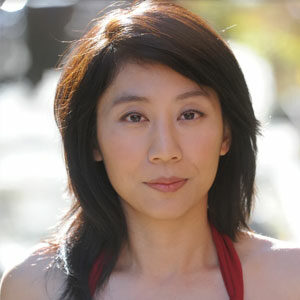 Melissa Yuan-Innes
Melissa Yi could slice your throat and sew it back up again. Legally. Because she's an emergency doctor. Her autobiographical debut Fringe play, I AM THE MOST UNFEELING DOCTOR IN THE WORLD (AND OTHER TRUE TALES FROM THE EMERGENCY ROOM), won Best of Fest at the Ottawa Fringe in 2019 and was a Behind the Rideau Award finalist. TERMINALLY ILL, her mystery where Dr. Hope Sze rescues an escape artist, was adapted for the stage in Ottawa's TACTICS Workshop Series this spring.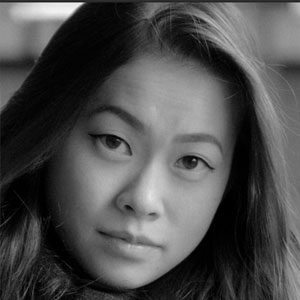 Lelinh Du
Lelinh is a writer/director from Vancouver, BC and has worked with Coca-Cola, Macy's, and Bell Media. At age 8, she bribed her cousins to become actors and taught herself how to make movies. She went ahead and continued her filmmaking passion at Capilano University for their Motion Picture Arts program, graduating at the top of her class. Lelinh has won multiple awards at various film festivals and was a winner at Crazy8's, Vancouver's largest film competition. Her goal is to continue telling stories and bring to light diverse and inspiring stories until the day she dies.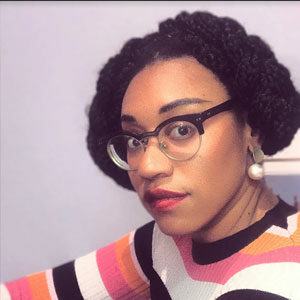 Jouv Darl
Jouv Darl is a black WOC knitting several worlds in her queerness, her curiosity, her Canadian and Jamaican culture as a screenwriter, author, a teacher and creator. As a traveler she's lived and taught across continents and countries that include small towns and big cities in South Korea, Japan, and China. As a writer, she's immersed in the nature of relationships of all kinds- from friends to lovers and family- for people of all identities and technologies that affect the human soul and society and culture. Often the results of her work are absurdist, humorous, and heartwarming. Jouv's drive to explore includes the facilitation of all voices by making space for understanding. An alum of the University of Windsor and George Brown College's PostGraduate Screenwriting and Narrative Design program, she's produced the short film Gumalloon, published in Incl. publication, Jouv Darl is writing and directing her first short film, Formally Over You.