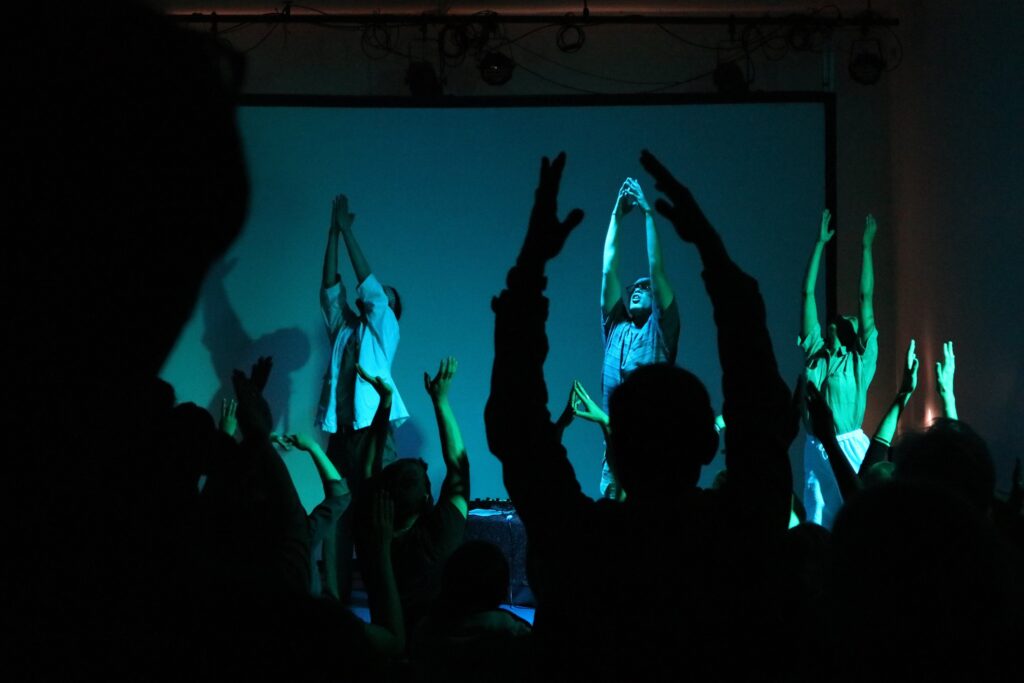 2023 was vAct's biggest year yet. With an updated organizational vision in place, we offered a range of new initiatives and expansion in our existing programming:
Springboard:

Offering over 15 professional development workshops, we helped more than 150 attendees hone their craft towards becoming self-sufficient artist-producers.

vActory:

A two-night indie art exchange featuring experimental performances from three commissioned artists/collectives: Sarvin Esmaeili, Kimmortal, and Earthen Bodies.

MSG Lab:

In addition to script meetings, workshops, and writers' seminars, we provided two week-long residencies for our three writers and dramaturgs.

Mainstage:

My Little Tomato

by Rick Tae premiered at The Cultch, a co-pro with Zee Zee Theatre.

Co-presentation:

We partnered with Touchstone Theatre's Flying Start program to support MSG Lab alumna Zahida Rahemtulla's

The Wrong Bashir

at the Firehall Arts Centre.

Presentations:

We showcased a range of independent shows, including

The Might to Rule

by Christian Ching at RainCity Games,

Discounted Hot Pot Centre

by Anthony Lee at Richmond Cultural Centre, and

Monica vs. the Internet

by Monica Ogden, in partnership with Dumb Instrument Dance, at Morrow.
In total, we engaged 55 artists and over 3,600 of you have come to see our shows!
After such a stellar year of implementing our expanded programming and receiving such encouraging feedback from the community, our morale is high, our hearts are full, and we're ready for more.  To keep this momentum going, Platinum donor, Jack Gin, and our board of directors have generously pledged to match your donations up to $15,000!

To send a cheque, please include this donation form, and mail to the address indicated on the form.
Our programming is only possible because your donation and belief carried us over the line this season. Whether you are a major donor, one-time donor, monthly donor, or returning donor – we truly appreciate your support and encouragement, and hope that you're here to stay. Your love for the performing arts and its future has kept us trucking along all these years. 
Thank you for your support,
Derek Chan 陳嘉昊
Managing Artistic Director