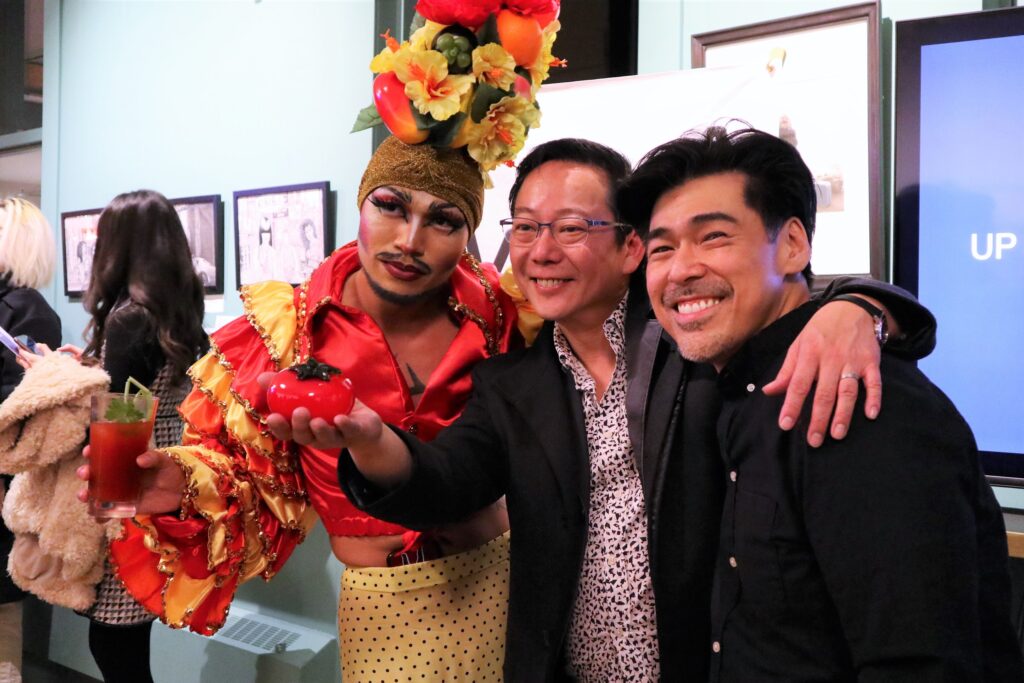 Shay Dior, Rick Tae, and Nelson Wong at the opening of My Little Tomato. Photo credit: Karen Tsui
Let's catch up. The last you heard from me, we were gearing up for our 2023 mainstage, about to launch a professional development initiative, and wrapping up our new work development program. Now, we are (almost) done celebrating the successful run of Rick Tae's My Little Tomato at The Cultch, concluding the last workshops of Springboard, and finalizing the selection of our new MSG Lab playwrights. We were even able to add two exciting presentations to our roster, with Christian Ching's The Might to Rule in February, and Anthony Kit Chun Lee's Discounted Hotpot Centre in April. We've had an eventful start this year, to say the least, and we can't wait to show you what's next!
At vAct, we honour our commitment to cultivating Asian Canadian stories by centering, supporting, and making space for Asian creators in our programming. Looking forward, we will continue to do just that, with an upcoming screening of Monica Ogden and K.P Dennis' Monica vs. The Internet: Tales of a Social Justice Warrior in May, and the vActory Series in June, featuring short-form presentations from artists Earthen Bodies, Kimmortal, and Sarvin Esmaeili. Preparations for new projects are also underway, including a summer residency at The Cultch to workshop our 2024 mainstage.
What makes all of this possible? Your support. With Asian Heritage Month just around the corner, now is the perfect time to double your impact on Asian Canadian theatre. Donate today and your gift will go twice as far. This May, every dollar donated will be generously matched by Diamond donor Bonnie Mah, up to $15,000! Your donation will go directly towards supporting exciting and innovative programming led and created by Asian Canadians, such as the next iteration of Springboard, the annual MSG Lab, our year-round presentation series, and, of course, our mainstage production. Thank you for joining us in our mission to uplift Asian Canadian voices and stories. We are entirely grateful for your continued generosity and belief in our work.
To send a cheque, please include this donation form, and mail to the address indicated on the form.
Thank you for your support,
Derek Chan 陳嘉昊
Managing Artistic Director