2020-21 MSG Lab 2 Public Reading
Oh Sandra! by June Pang
Art, Love and Other Reckless Pursuits.
Turbulent, imaginative Frankie is irrepressibly drawn to curious but complicated Audrey. Art and politics infuse the language of love and lust in this play about making the best of bad timing, avoiding the obvious, and living life in the warm, comforting glow of cultural heroes.
Free Public Reading of Oh Sandra! by June Pang
June 16, 2020 at 7:00pm via Zoom, Reading starts at 7:15pm
To get the invite link, please RSVP to tickets@vact.ca
Meet our cast and creative team
Credits:
CREATIVE TEAM
June Pang – Playwright
June Fukumura – Dramaturg & Producer
Jamie King – Director
CAST
Diana Bang – Frankie
Melissa Oei – Sandra/Eileen
Adele Noronha – Audrey
Rae Takei – Gabriel
Bios:
June Pang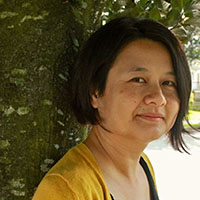 June Pang is grateful to VACT for the opportunity to further develop her first play, Oh Sandra! with an amazing group of talented individuals. She lives on the traditional and unceded territories of the Coast Salish peoples, with her partner and son.
June Fukumura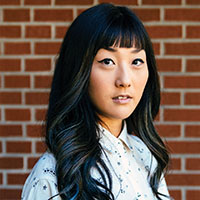 June Fukumura is a Japanese-Canadian inter-disciplinary theatre artist. June is the Co-Founder of New(to)Town Collective, a collective with a mandate to create experimental training workshops called Training Jams and the Co-Artistic Director of Popcorn Galaxies, an experimental theatre company interested in re-enchanting the everyday through site-responsive works. June is an actor, performer, director, producer, and dramaturg.
Jamie King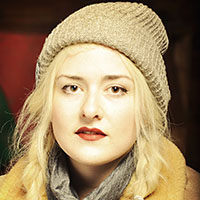 Jamie is an award-winning theatre director. Some recent favourite directing credits: Big Sister (The Cultch); Can We Fix It? (Studio 58); Burqa Boutique (Killjoy Theatre) co-directed with Gavan Cheema; The Wolves (With A Spoon/Rumble/Pacific Theatre); Vampires in Barcelona (Skinny Walrus Projects); PULL VI (Speakeasy Theatre); Bull (Rumble Theatre). She workshopped and assisted for Bard on The Beach, Vancouver Asian Canadian Theatre and Arts Club Theatre among others. Jamie is currently an associate artist with Electric Company Theatre and the associate artistic director for The Caravan Farm Theatre.
Diana Bang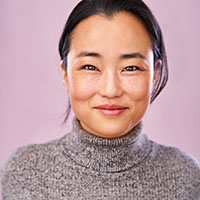 Diana Bang got her start in performance with the Asian-Canadian sketch comedy group, Assaulted Fish, and continued her love of absurdist sketch comedy with The Lady Show, a comedy variety show.  A highlight has been performing the solo theatre show, Self-ish, for the Vancouver Fringe Festival in 2018.  She was also selected for VACT's MSG new play development lab in 2018 with her play, Possessed. She looks forward to participating in her very first online play reading….most likely unshowered and in her pajamas.
Melissa Oei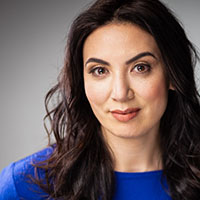 Melissa is a Vancouver based theatre professional. Select acting credits include New Canadian Kid (Green Thumb), The Sea, Flare Path (Slamming Door Collective), Les Belles Soeurs, The Duchess (Ruby Slippers), The Open House (Sticks & Stones), Long Division (Pi Theatre), A Beautiful View (Naked Goddess), The Audience, Boeing Boeing, She Stoops to Conquer (Arts Club), Mrs. Warren's Profession (Alley Theatre), Bug (Hardline).  As an emerging director, Melissa has worked with Studio 58, VACT, Pull Festival, Place des Arts, and Standing Room Only Theatre.  Melissa is a 2-time Jessie Richardson Award nominee and a graduate of Studio 58.
Adele Noronha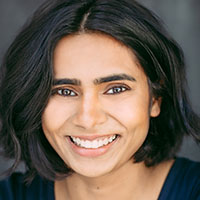 Adele loves lifting words off a page. She is humbled to get to enjoy June's offerings. Adele has worked in various capacities on and off the stage with companies such Bard on the Beach (3 seasons), Gateway, South Asian Canadian Historical Association, Carousel, South Asian Arts, Playwrights Theatre Centre, Arts Club, Touchstone, Boca Del Lupo, Red Diva Productions, Delinquent, Upintheair, frank, Neworld and Pi. Adele is a graduate of Studio 58.
Rae Takei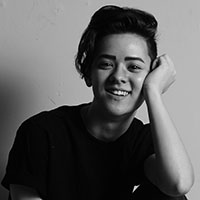 Rae Takei (they/them) is a QTPOC multidisciplinary artist born and raised on Unceded Coast Salish Territory. In late 2019/early 2020, Rae had the pleasure of reading the role of the Tomato in VACT's workshop of Rick Tae's My Little Tomato. Rae is also known as non-binary drag performer Rose Butch (@rose.butch), whose style and sensibility follows the pursuit of gender euphoria. Their drag theatre collective, The Darlings, have produced 2 full-length quarantine-friendly broadcast shows which challenge the boundaries of conventional drag, and can be seen at vimeo.com/thedarlings. Rae is a graduate of Studio 58.